It's Summertime, and the Georgia heat is increasing every day. The City of Roswell will be opening the Roswell Area Park Pool on Monday, June 15, 2020 to the public.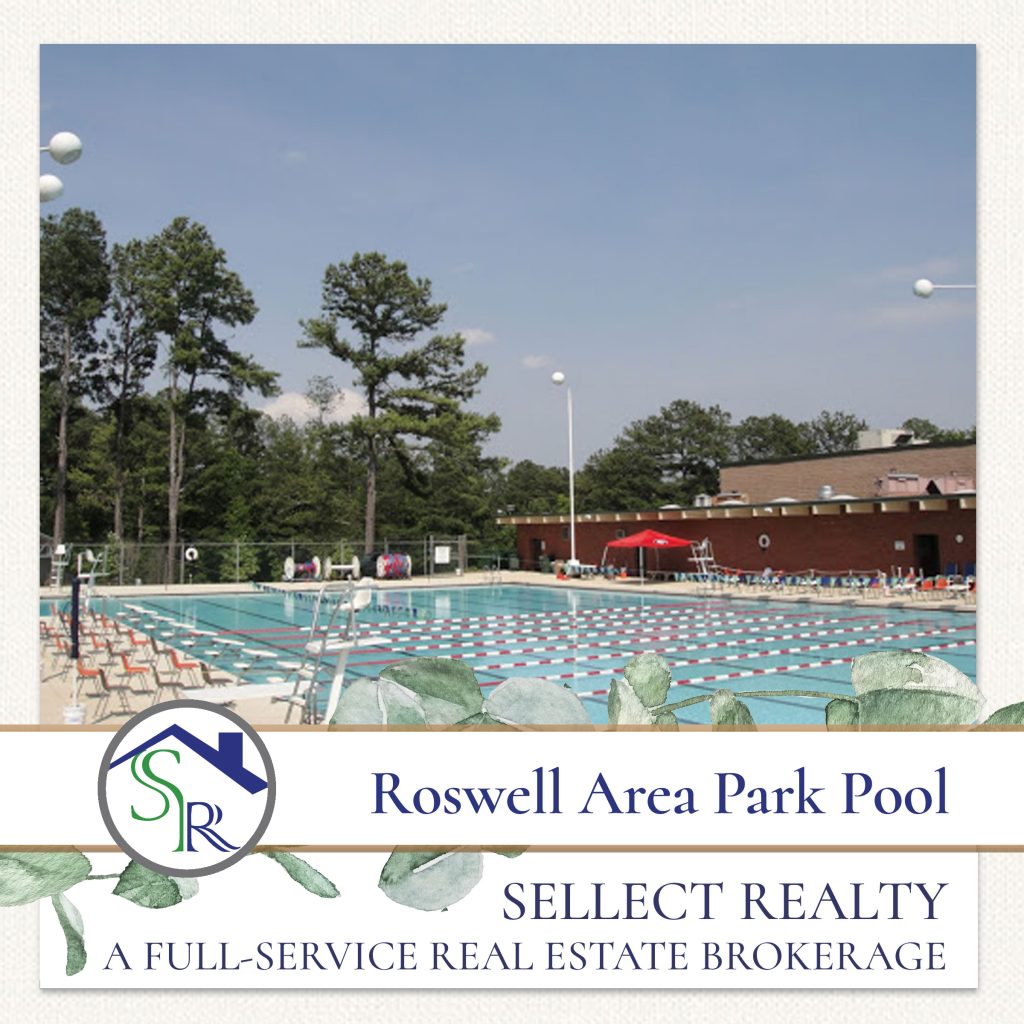 Pool Amenities
There are many features to the Roswell Area Park Pool that include a diving well complete with two spring boards, mushroom waterfall, children's pool, and an olympic-sized pool. Programs for all ages for exercise, competition, special interests, and learning are also offered. There's even a concession stand to benefit the Roswell Area Park Roswell Rapids Swim Team!
Hours and COntact Information
The pool is located at 10495 Woodstock Road. As of June 9, 2020, the pool is open from Monday to Wednesday, from 12:00 PM to 5:00 PM, and 7:30 PM to 9:00 PM. Additionally, the pool is closed every Thursday, but will open again on Fridays with the same hours as Monday to Wednesday. Saturday hours are 10:00 AM to 6:00 PM, and Sundays are from 1:00 PM to 6:00 PM. Due to COVID-19, it is recommended to check the Roswell Area Park Pool website for any revisions in operating hours before you go. The phone number to call is 770-641-3706.
Adimission
Admission to the Roswell Area Park Pool is based on a daily rate. If you are a resident of the City of Roswell, the fee is $3 per entry. Non-residents pay $5 to access the pool. Any child under 2 years of age or a Roswell resident over 65 years of age are able to access the Roswell Area Park Pool without charge. There is no pool pass offered for purchase for the 2020 season. Credit cards are accepted, as well as cash.
Roswell Area Park Pool COVID Rules
There are special rules due to our recent coronavirus pandemic that patrons must follow in addition to the permanent rules for the pool. These rules are directly copied from the Roswell Area Park website and subject to change:
Be respectful and responsible; do not come to the pool if you or an immediate family member has been sick or been around anyone that has been sick.
Social distancing must be maintained during check-in, on the pool deck, dive well, restrooms, and while in the pool.
Large groups and parties (10 people or more) are not allowed.
Toddler pool will remain closed until further notice.
No special events until further notice (Wibit, Movie Night, rentals, parties).
Deck chairs are not to be moved to ensure social distancing.
One lap lane will be available for lap swim and exercise. Workouts are limited to 30 minutes in lap lane.
Parents are responsible for social distancing enforcement of their child during their pool visit.
An adult is required to stay for the duration of the visit for all children 12 and under.
Extra detail to cleaning and sanitizing will be used to ensure safety.
Sanitizing cleaner is provided for patrons to wipe down deck chairs before and after usage.
The maximum capacity has been reduced per the Governor's orders and for public safety.
Sellect Realty and Roswell Area Park Pool
Contact Sellect Realty if you have any questions regarding the City of Roswell or its amenities such as the Roswell Area Park Pool. We are a local, family-owned company and would be happy to assist you in getting to know the area.