A Getaway in the Blue Ridge Mountains of Georgia
Blue Ridge, Georgia is a little less than a hundred miles away from Atlanta. Nevertheless, it feels like a completely different life when compared to the hustle and bustle of the city. The town is located in Fannin County, which is one of the northern-most counties in Georgia. It was originally founded in the late 1800's by the existence of the Marietta and North Georgia Railroad. There are a variety of activities you can do in Blue Ridge – exploring the downtown stores and restaurants would be one of them!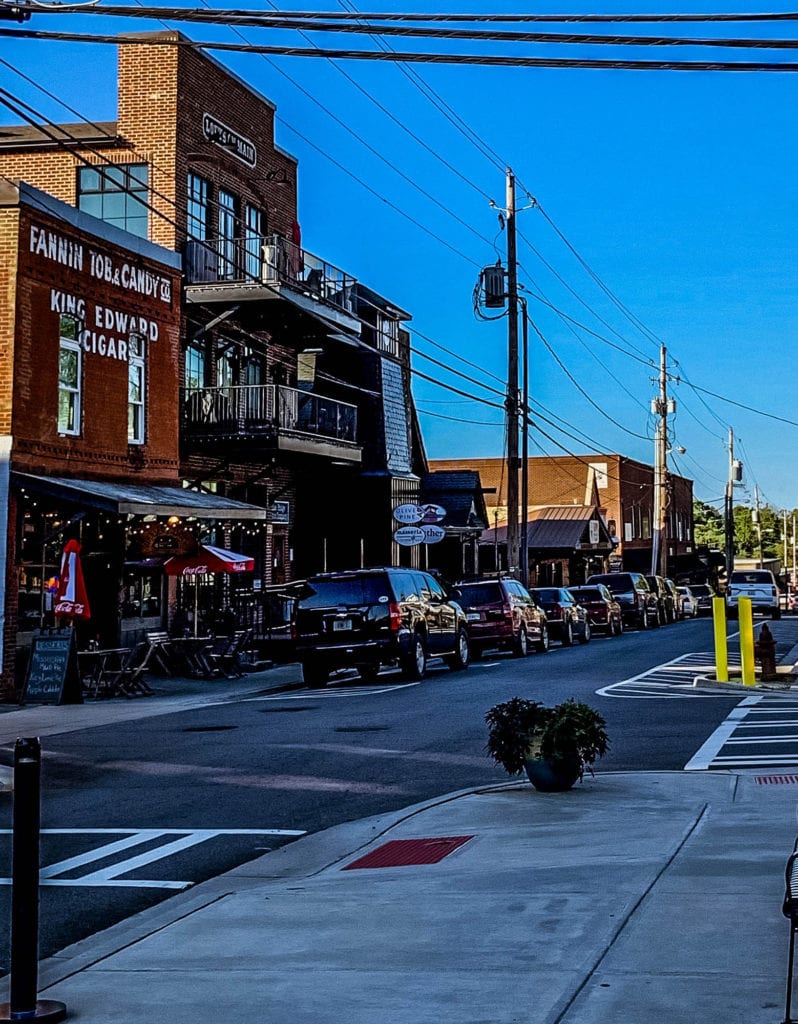 Downtown Blue Ridge Georgia
Although there is opportunity to rent a cabin, fish, sightsee, and hike, visiting Downtown Blue Ridge is a must for any traveller to the town. Many stores and restaurants line the streets of W Main Street and E Main Street. There are charming buildings that resemble mountain lodges. Why not spend an afternoon eating a freshly-made lunch and soaking in the cool mountain air?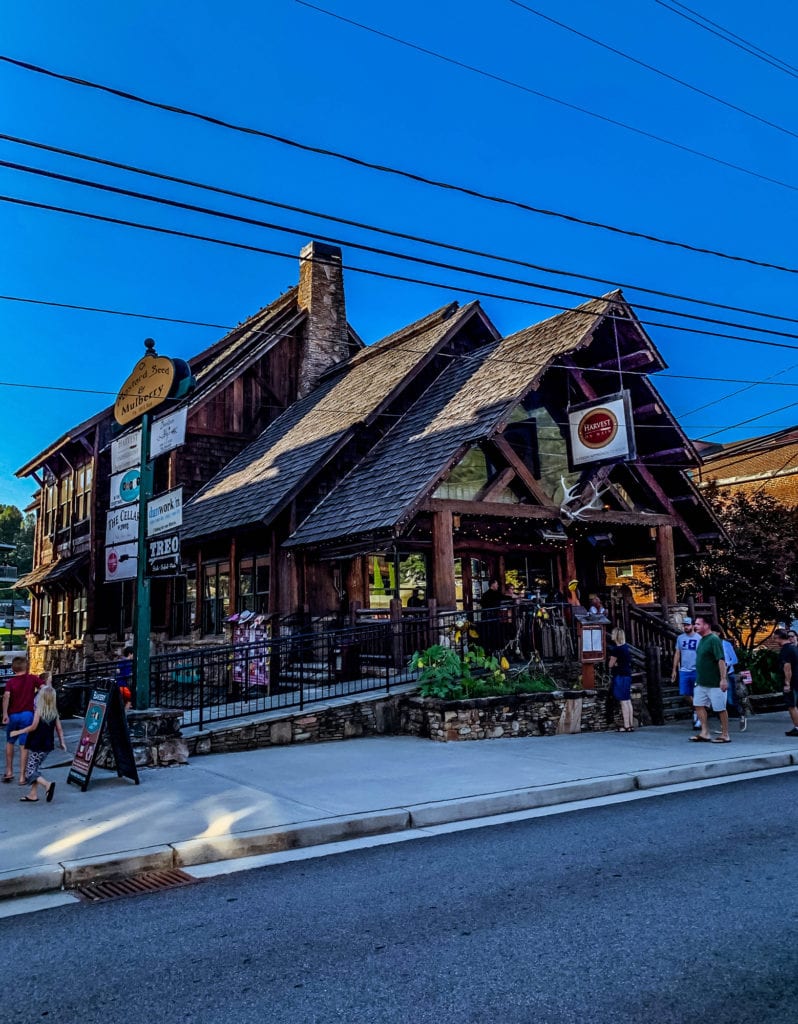 Mountain Town Charm
One of the best parts about Blue Ridge, is the charm that is literally around every corner. The painted advertisements of old are alive and vibrant in this Georgia mountain town. Below is just one of the examples of the many painted advertisements you will see along the walls of businesses.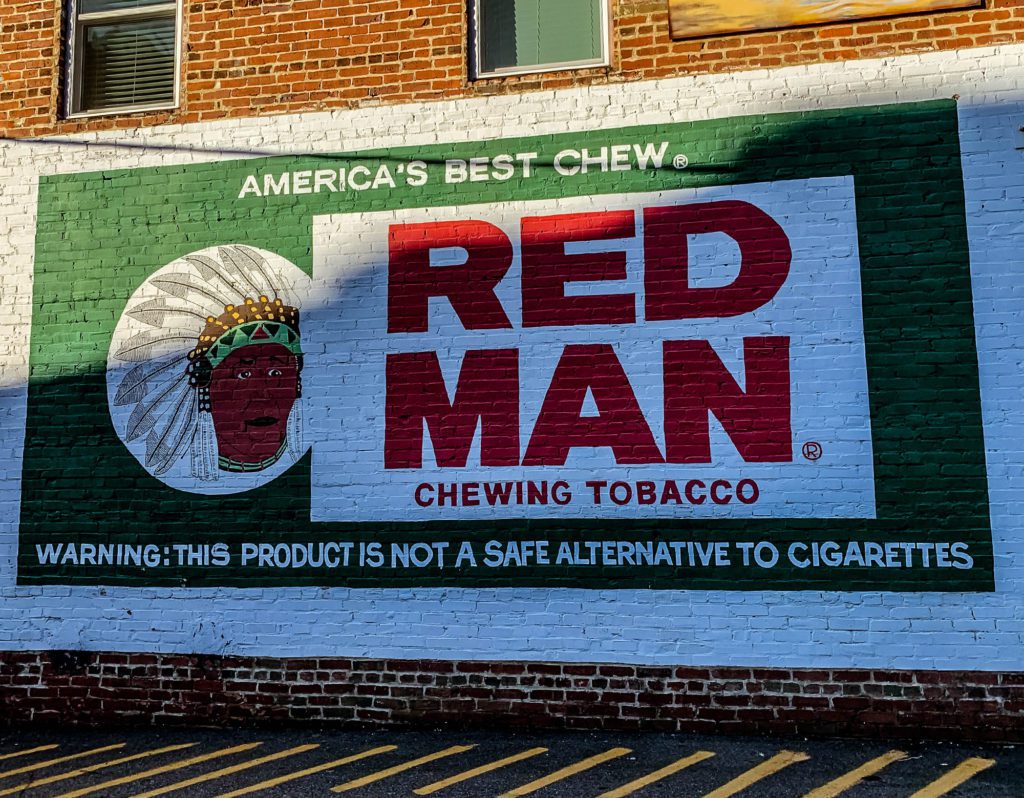 Rest, Relax, and Eat Candy
There are a few notable stores in Downtown Blue Ridge. Huck's General Store is one of the most interesting stores that we have ever been to. This store has every nook and cranny filled with items from yesteryear. Upon entering, you are confronted with barrels of sweets, and candy that is not normally seen elsewhere, or produced in mass anymore.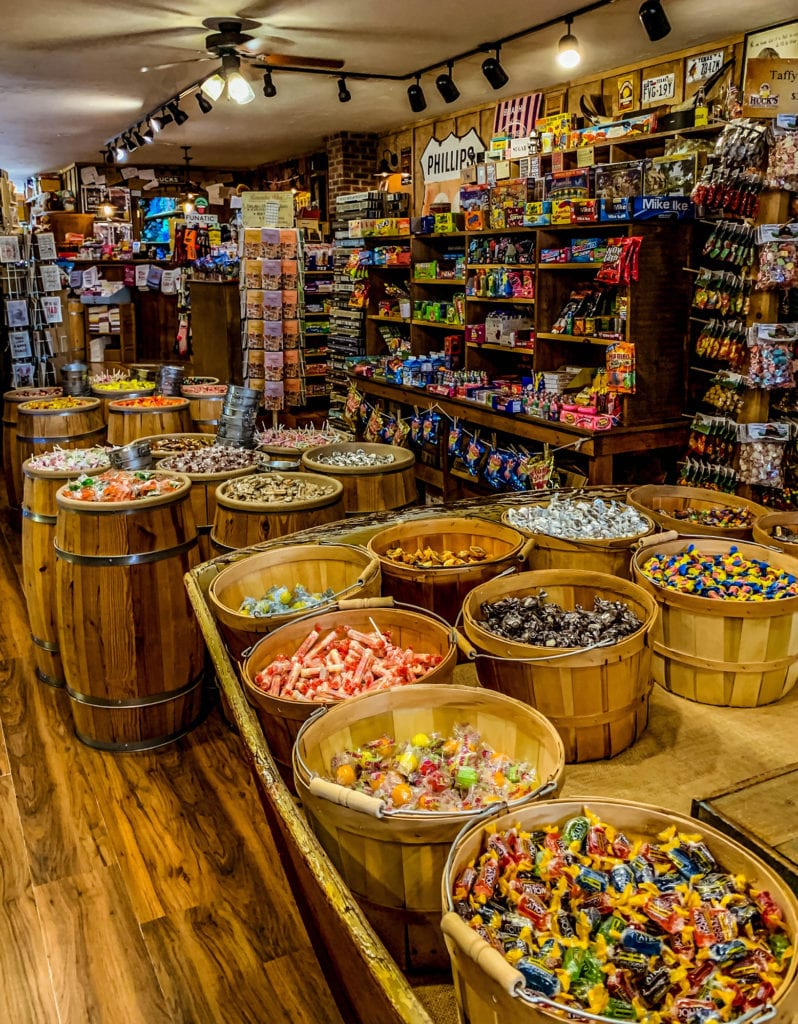 There are many options to purchase a souvenir for the children, or a small toy for them to play with. Not only do they have a few popular modern options, many of the toys are also from times past. Classics such as jacks, wooden puzzles, and more are everywhere.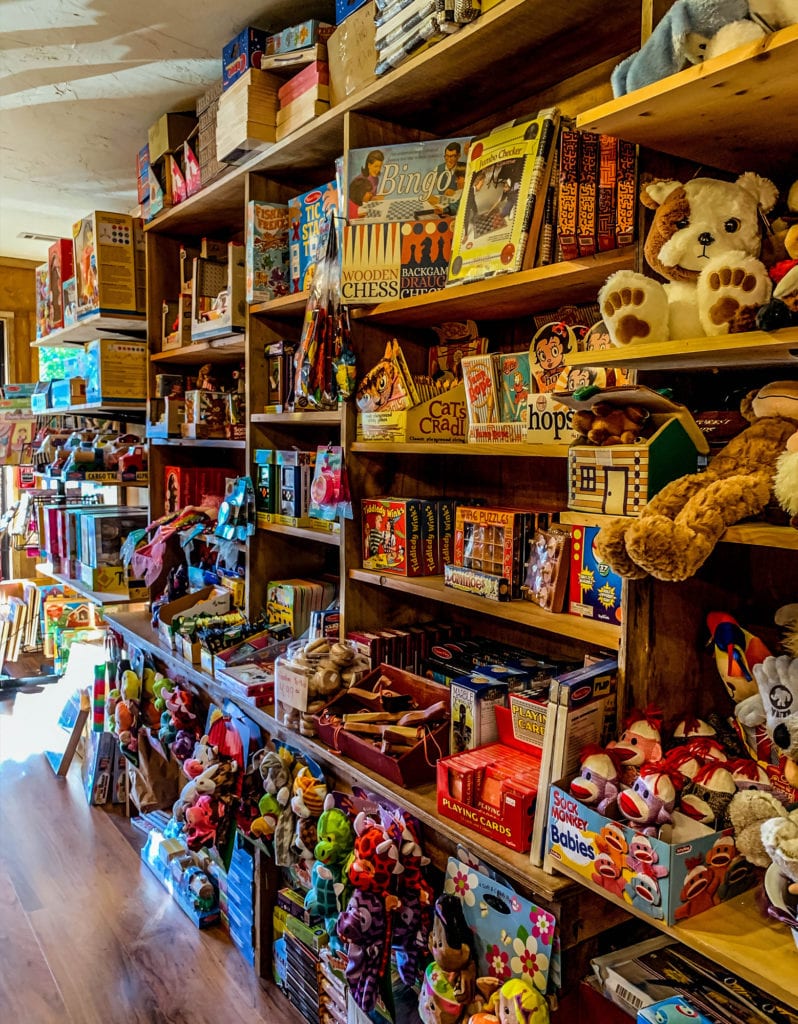 Gourmet Gifts
The Blue Ridge Olive Oil Company is also one of the unique and memorable stores in the Downtown area. The company has balsamic vinegar, white balsamic vinegar, and olive oil infused with gourmet flavors such as cara cara orange or white truffles. If you are looking for a fabulous gift, this is definitely a store to visit, and take home a taste of the mountains.
Blue Ridge Scenic Railway
Find adventure with the Blue Ridge Scenic Railway. The trip aboard the sightseeing tour is a long-standing Georgia tradition. Travel thirteen miles each way, to and from Tennessee. Choose a trip during the Fall when leaves start to change color for stunning views. Photos are a snap with unique cabins that allow riders to choose their view. Cars with food service are also available for an additional cost.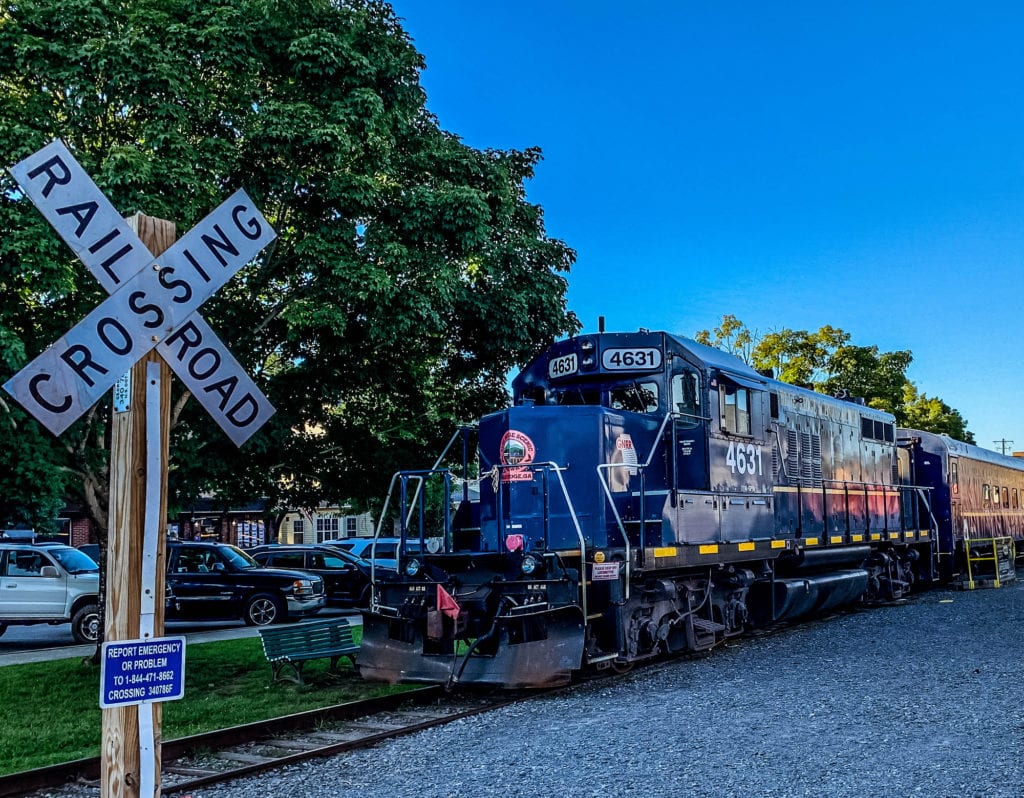 Refreshments
You'll be needing a drink being out all day at the shops. Tupelo Tea in Blue Ridge is a creative, and visually-appealing tea store with everything you could ask for to quench your thirst. Pick out one of the flavors along their tea wall, and they will create a delicious beverage for you right before your eyes. There are also a number of honeys and tea accessories for sale.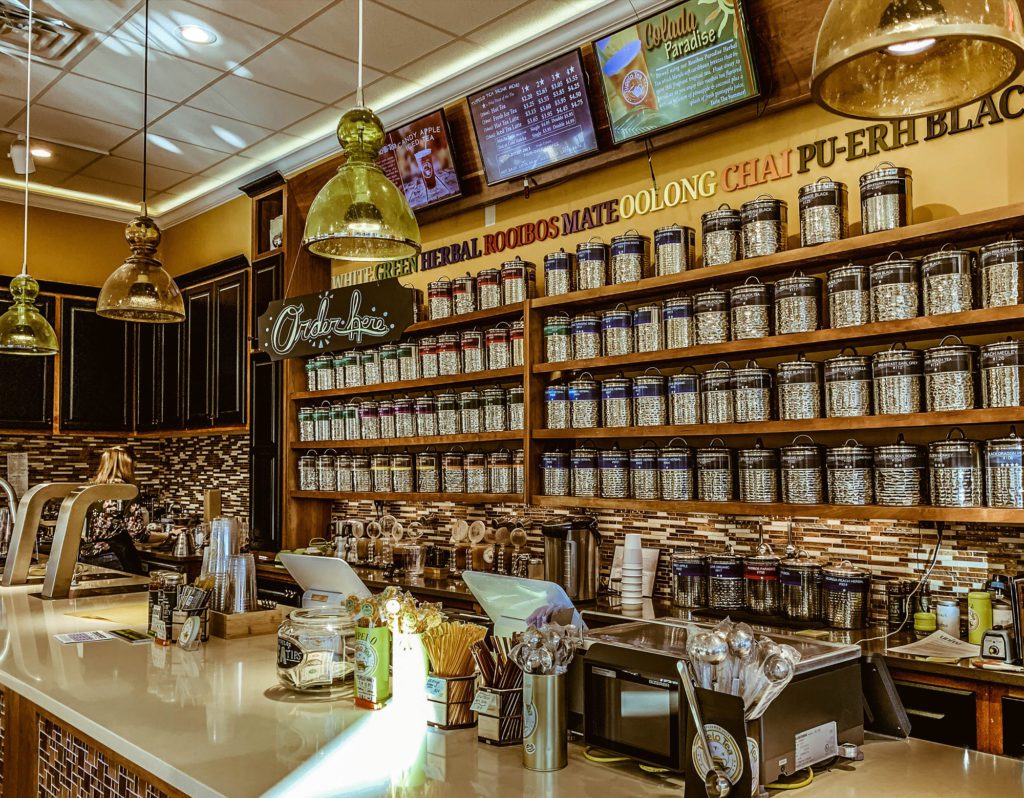 Dining
You'll be at a loss in choosing where to eat for your next meal. There are a variety of restaurants catering from classic American fare at Hansen's Grill, to fine dining at The Black Sheep. You may need to have all three meals a day to be able to visit every restaurant on your list!