Decorating your new house
You've moved into your new property after closing, and find that none of your furniture goes with the home. A simple solution would be to re-upholster your loved pieces with new fabric. Give your furniture new life with a splash of color, and trade out that faded pattern for something "this century." Now, you need to know where to buy upholstery fabric in Georgia.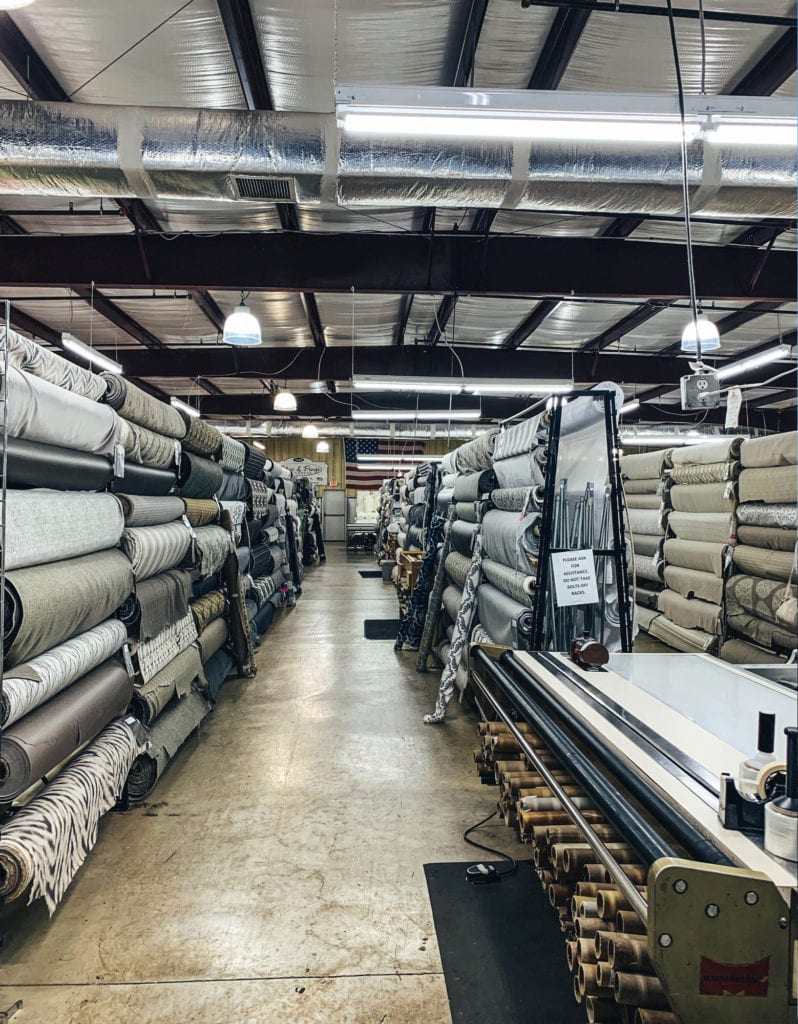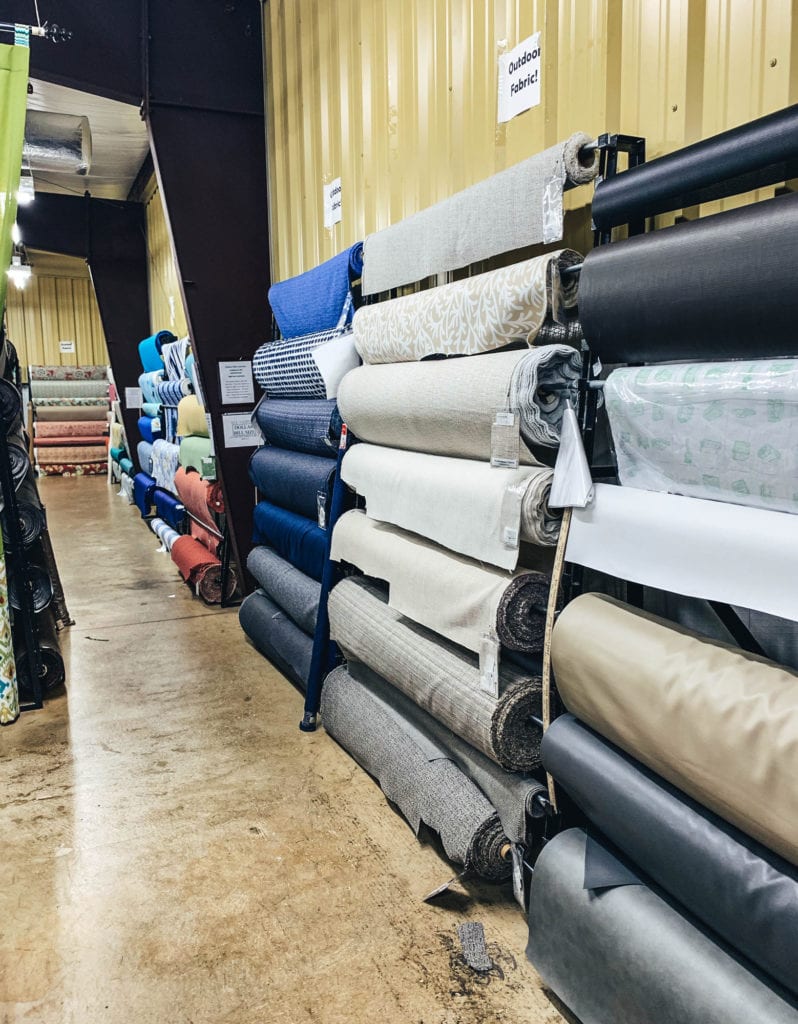 Where to Buy Upholstery Fabric in Georgia
Luckily, for those of us living in the Greater Metro Atlanta Area, we have the store for finding perfect fabric for your project. Fabric & Fringe Warehouse in Marietta provides a large array of options for the fabric shopper. Furthermore, the store sells fringe, leather, remnants, pillow forms, foam, rugs, and even art. Fabric & Fringe Warehouse was established in 1996. It is located at 2440 Canton Rd, Marietta, GA 30066. Not handy with a sewing machine? No problem. Fabric & Fringe Warehouse will take your selection and work with you on making your fabric dreams come true.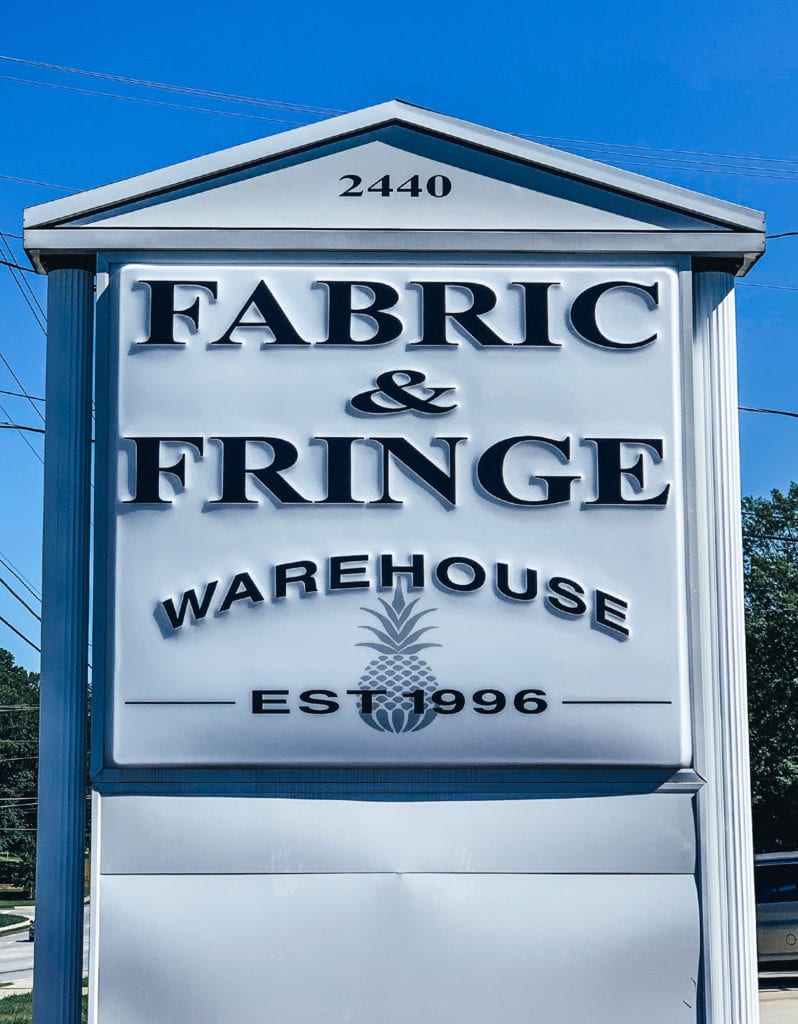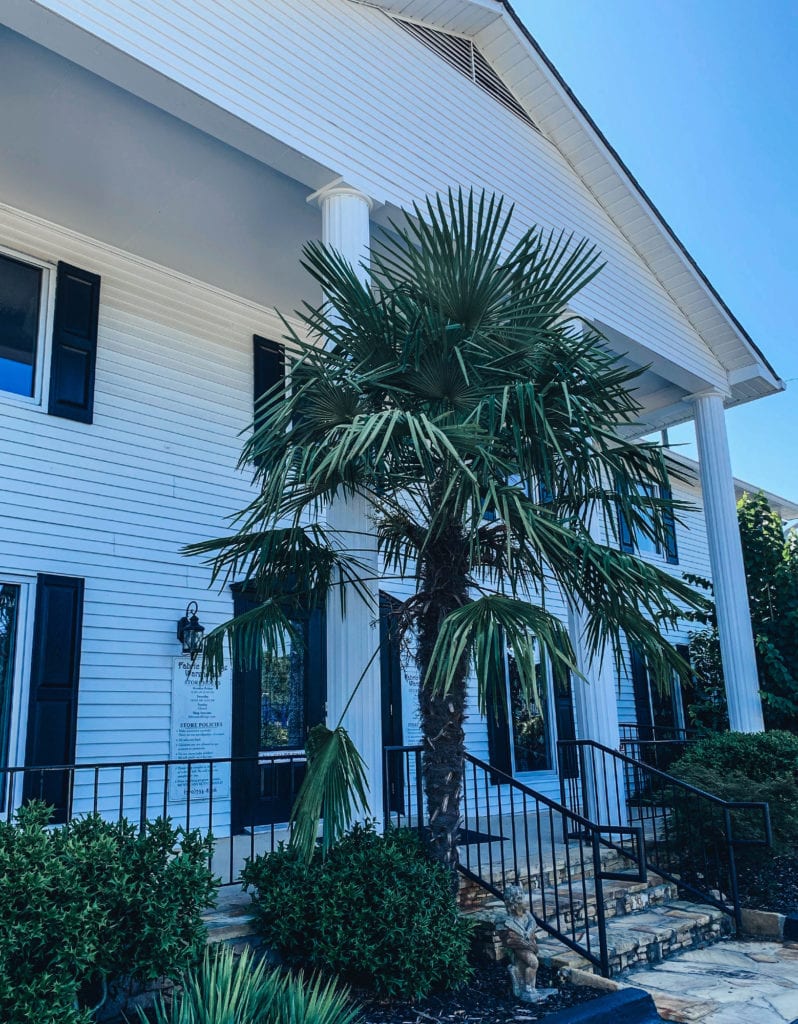 Color, Pattern and Trim Options
Not only does this store have basic upholstery fabric, but it also carries unique fabrics, patterns, and trim. Vibrant hues of color grace the many hallways of the Warehouse. They certainly attract the eye of even the smallest customers who just want to wrap themselves in the beauty of it all. Create curtains and other projects with all the treasures you find to your liking.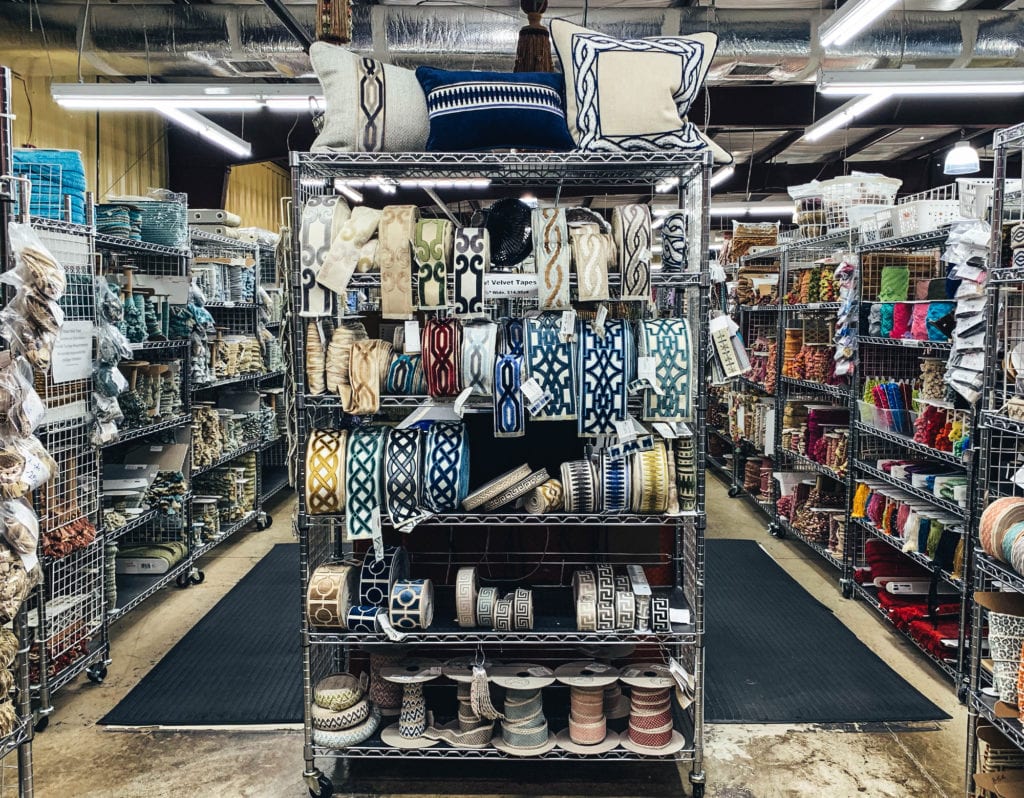 Leather and Remnants
Fabric & Fringe Warehouse in Marietta also carries genuine leather for those of you who are adventurous in sewing, or want a luxurious piece made. Feel and see the color differences for yourself in person to make sure that it is the right choice for your new home.
If you are a casual sewist or crafter, there are also fabric remnant bins at great prices for smaller projects. You never know what you will find – you might just get that perfect piece for that sewing pattern you have been saving.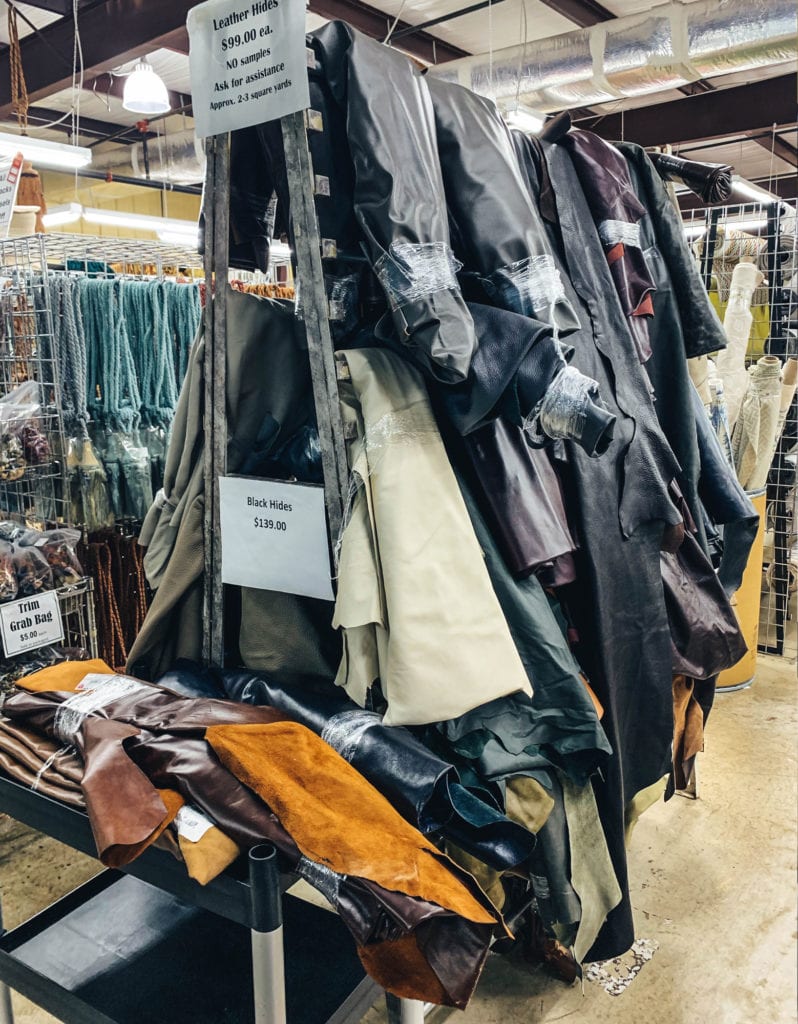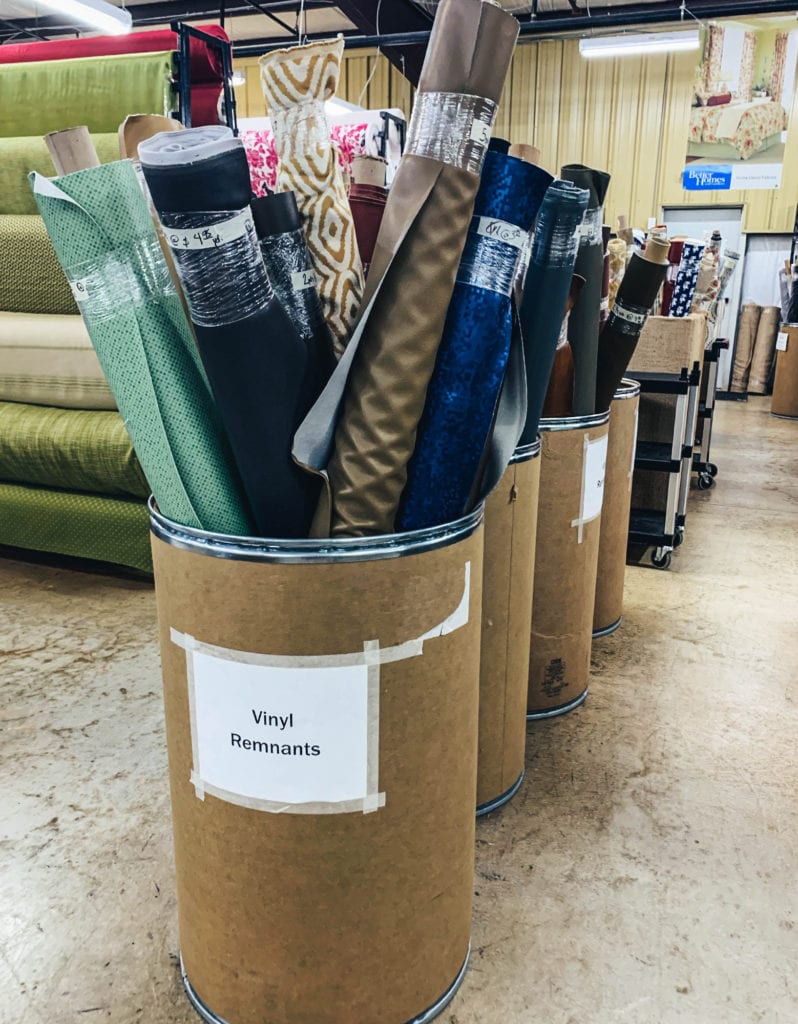 Upholstery Accessories and Notions
Of course, there are other items necessary for upholstery such as foam, and pillow forms. Just sewing fabric would create… well, a bag. Fill that creation with some form and bring it to life! the Warehouse carries a variety of thicknesses and dimensions of foam. There are also two rooms for pillow forms – one for feather pillows, and one for Polyfil pillows.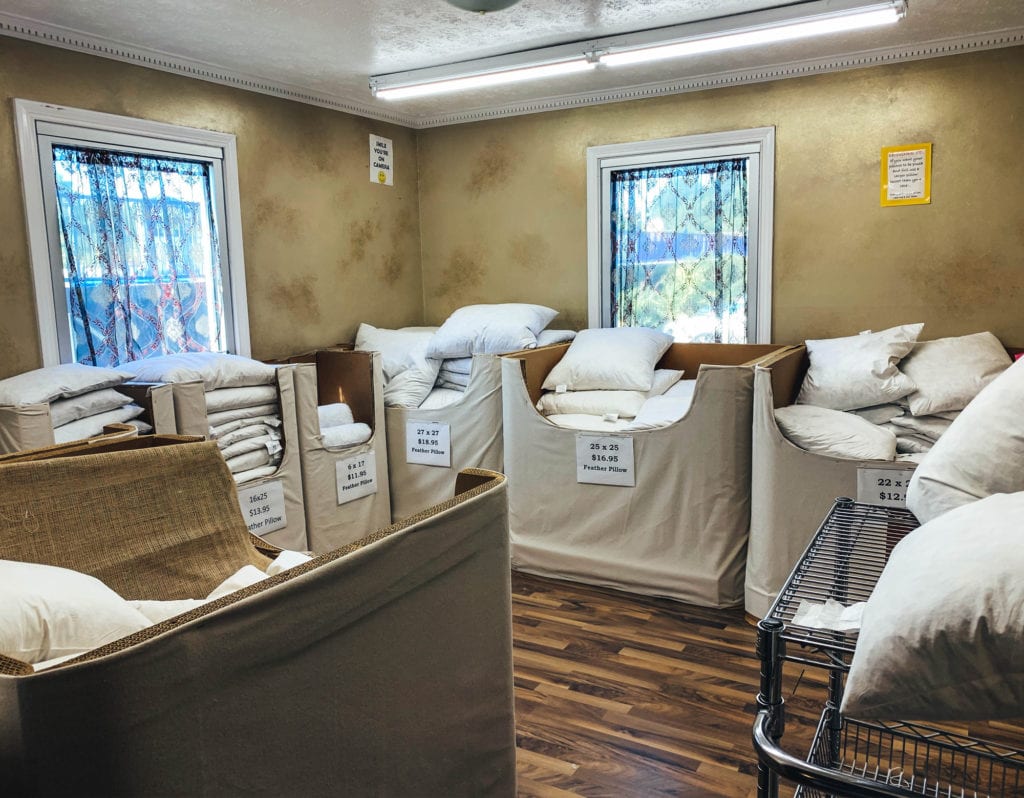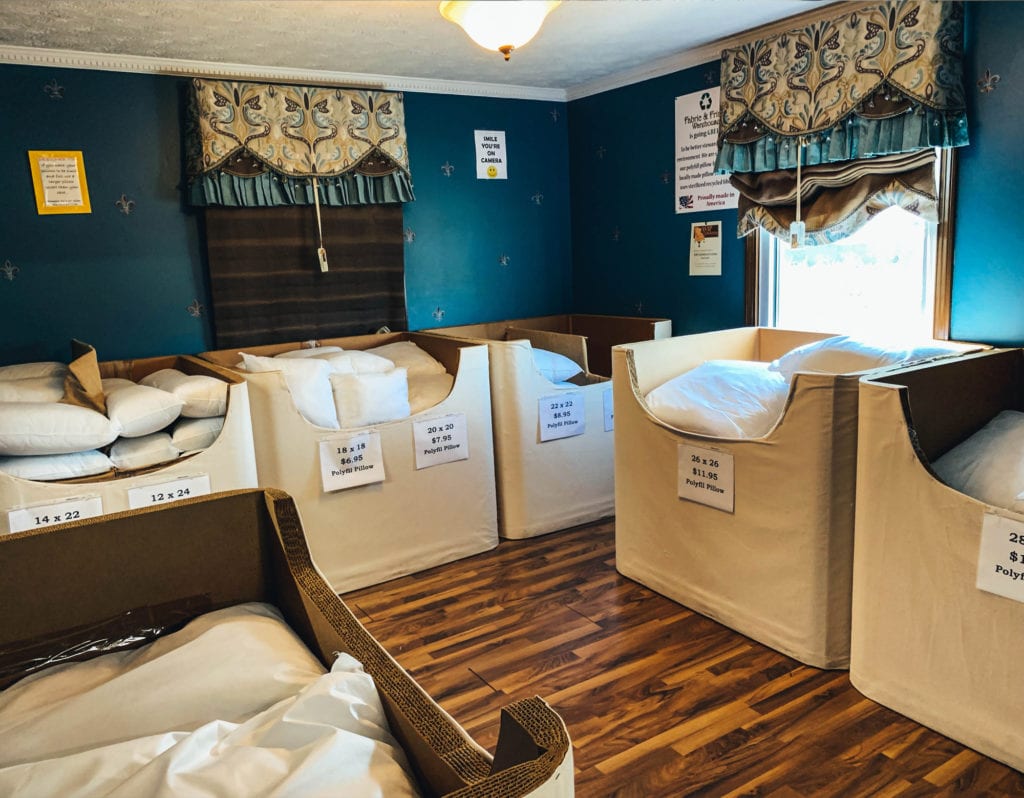 Miscellaneous Items for Sale
In addition, your attention will have competition form other items for sale at the Fabric & Fringe Warehouse. There is a large area rug section towards the back of the store that has tasteful selections. Deciding on just one will be a difficult task.
Better yet, there is also art that is for sale. Start with a piece of art, an area rug, or fabric, and coordinate all three to match perfectly for your home and to your taste.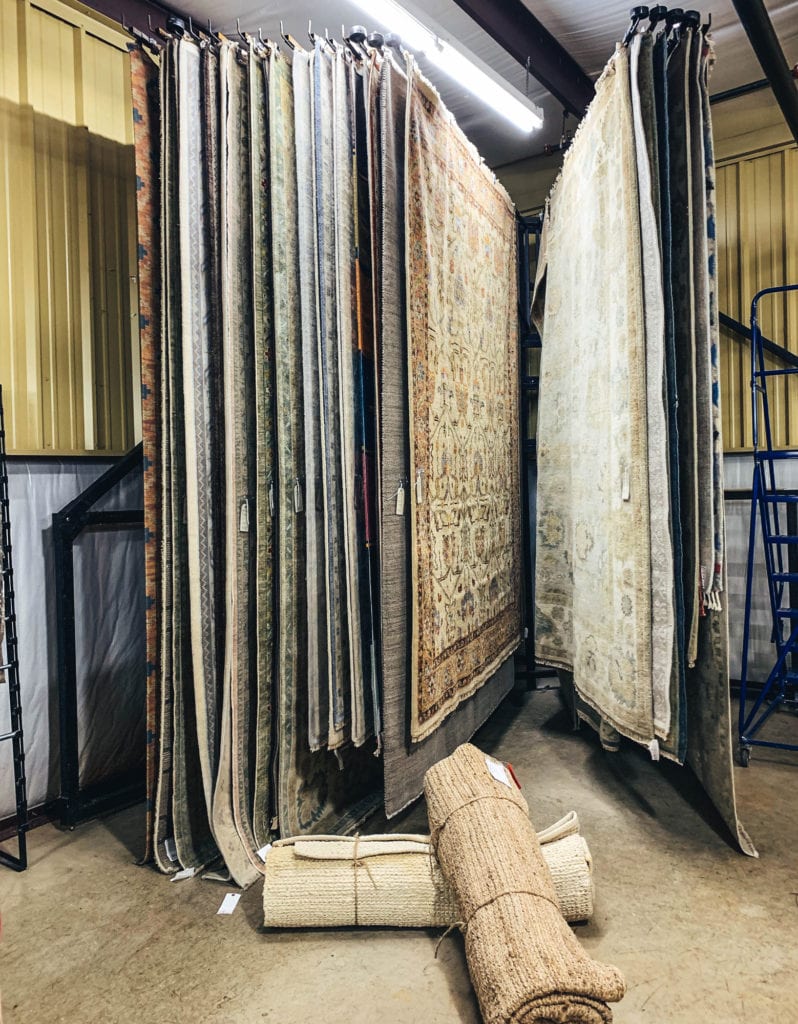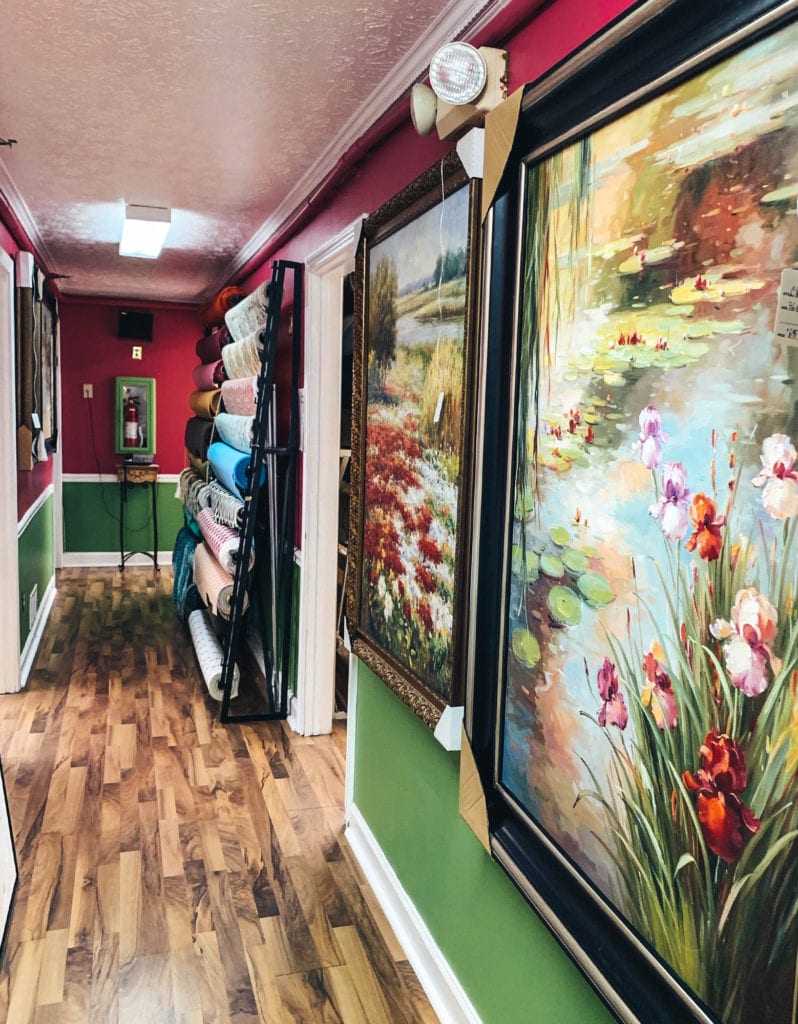 The Men's Lounge
I love that the owners of Fabric & Fringe have a sense of humor, as well as accommodating the comfort of their guests. This room is called the "Men's Lounge" where any person can go, and do anything but shop for fabric. Nice seating and television is provided for hours of entertainment and fun while someone other than them looks at fabric.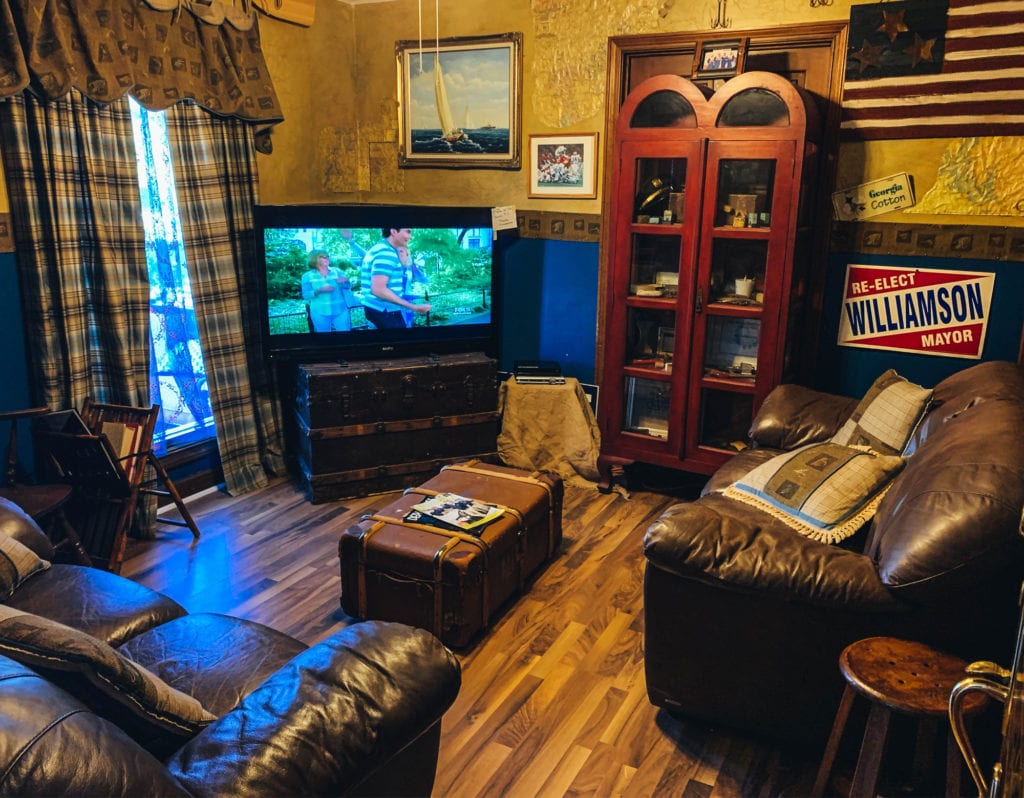 Online Shopping – Where to Buy Upholstery Fabric in Georgia
Nevertheless, For those individuals who do not like to physically go to a store, visit Fabric & Fringe Warehouse's website. The fabrics are available to order online, and if you have any questions or problems, the store employees are happy to help. You don't have to live in Georgia to order online! What are you waiting for? Order from that remote island or desert oasis. Now, you know where to buy upholstery fabric in Georgia!
Need a House to Decorate?
If you need a house to decorate before you buy fabric, Sellect Realty can help in this department. Contact us for information on getting prequalified for the home of your decorating dreams.