Looking for a short vacation with the family? Jaemor Farms in Alto, Georgia is just a few miles Northeast of Lake Lanier, and is a great agritourism destination for all ages to enjoy. With activities year-round, every member is sure to find something they enjoy at this interactive farm.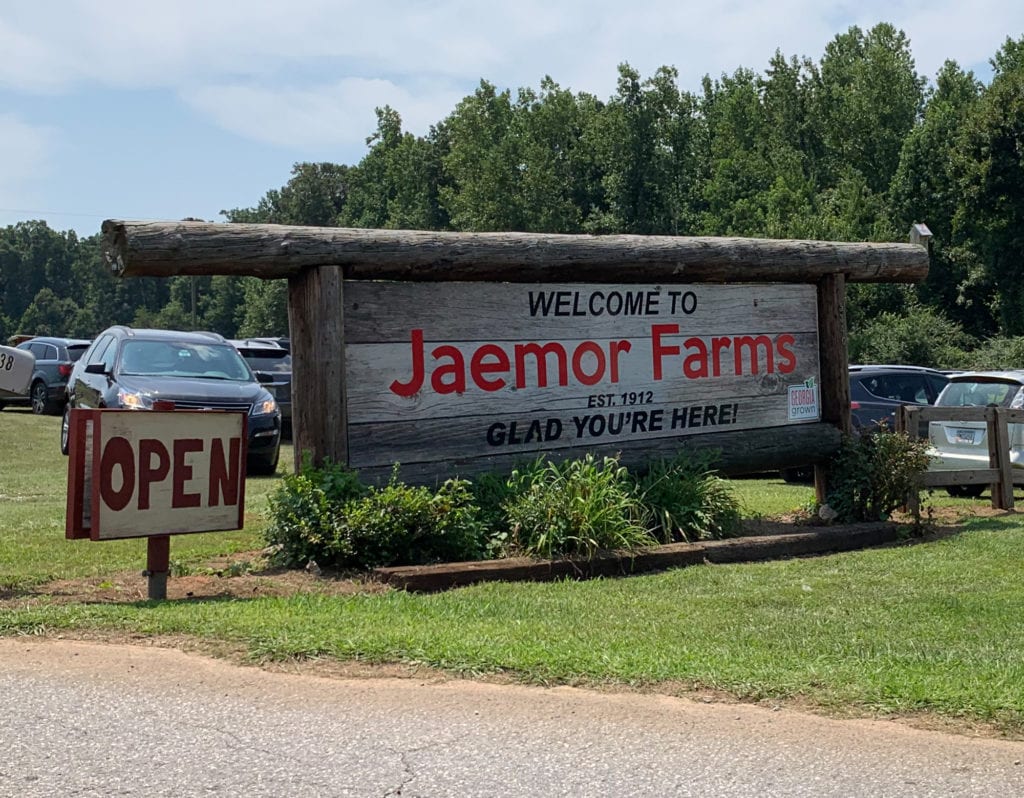 Jaemor Farms – a Family Tradition
Jaemor Farms was established in 1912 by the Echols Family originally as a cotton and peach farm. The name itself is a fictitious name with initials and a part of a name combined. The farm produced mainly peaches and apples until 2002. The Echols' started to grow different crops, and still produces on 500 acres to this day. They opened the farm to the public with tours and attractions in 2002. According to their website, more than 750,000 people visit Jaemor Farms every year.
Produce at Jaemor
There are so many vegetables and fruit varieties that are sold at Jaemor Farms – especially in the summer months when crops grow abundantly. Customers flock to buy fresh food that was grown locally, like these green beans and zucchini. Okra just screams "Southern Summer" to Georgia natives.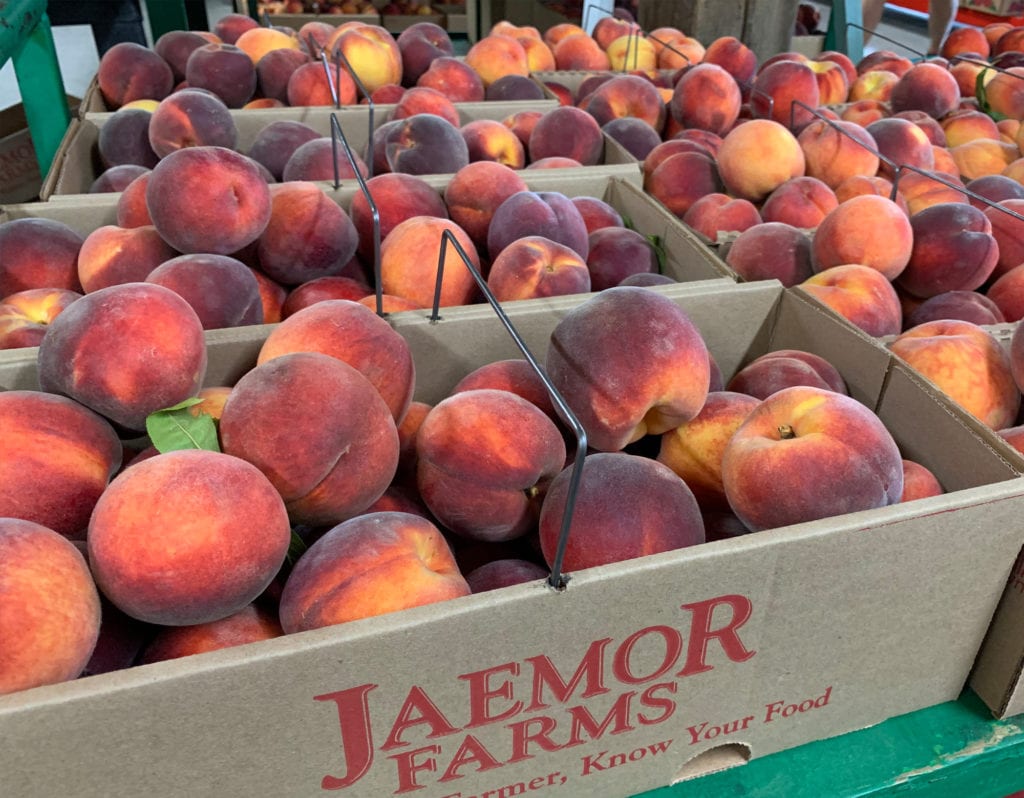 Jaemore Farms Peaches
Peaches. There are SO many peaches. Every summer month, there is a different variety of peach for sale. See our image gallery for the peach varieties available in different months at Jaemor.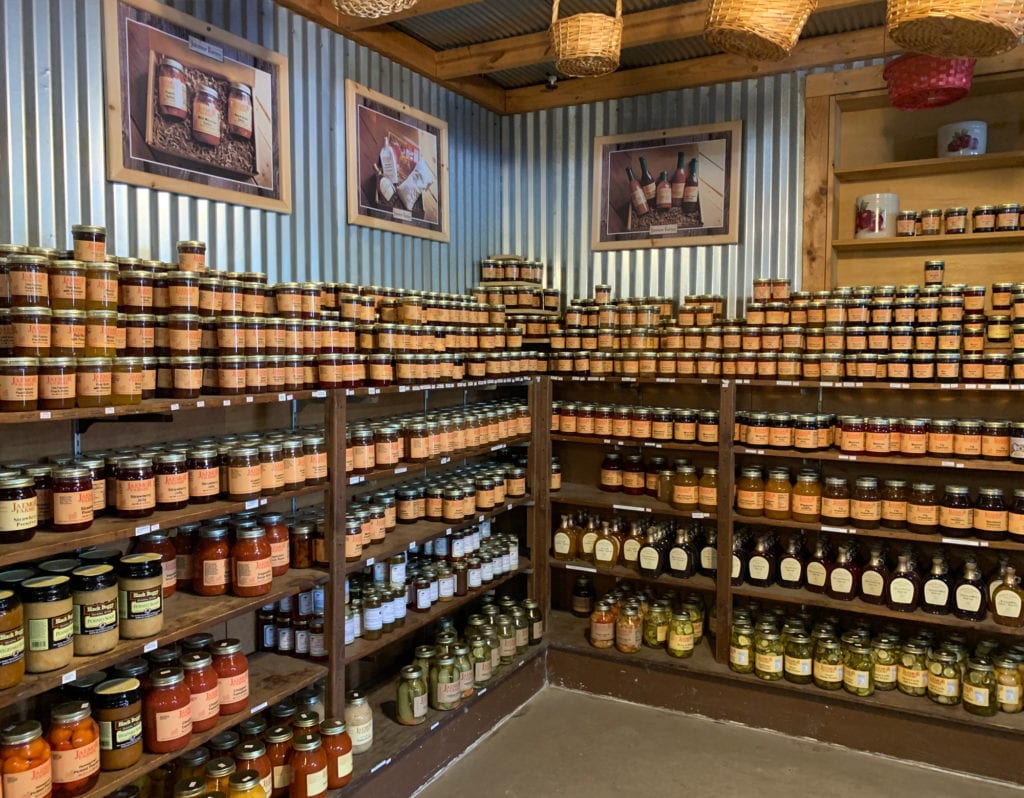 Jaemor Farms Preserved Foods
Not only does the farm have fresh fruit and vegetables, there is also a giant selection of canned goods for sale. Every type of fruit jam and jelly, canned vegetable, and more is on this wall. These will make great gifts for your new neighbors as housewarming gifts. Who wouldn't want locally-made treats like these?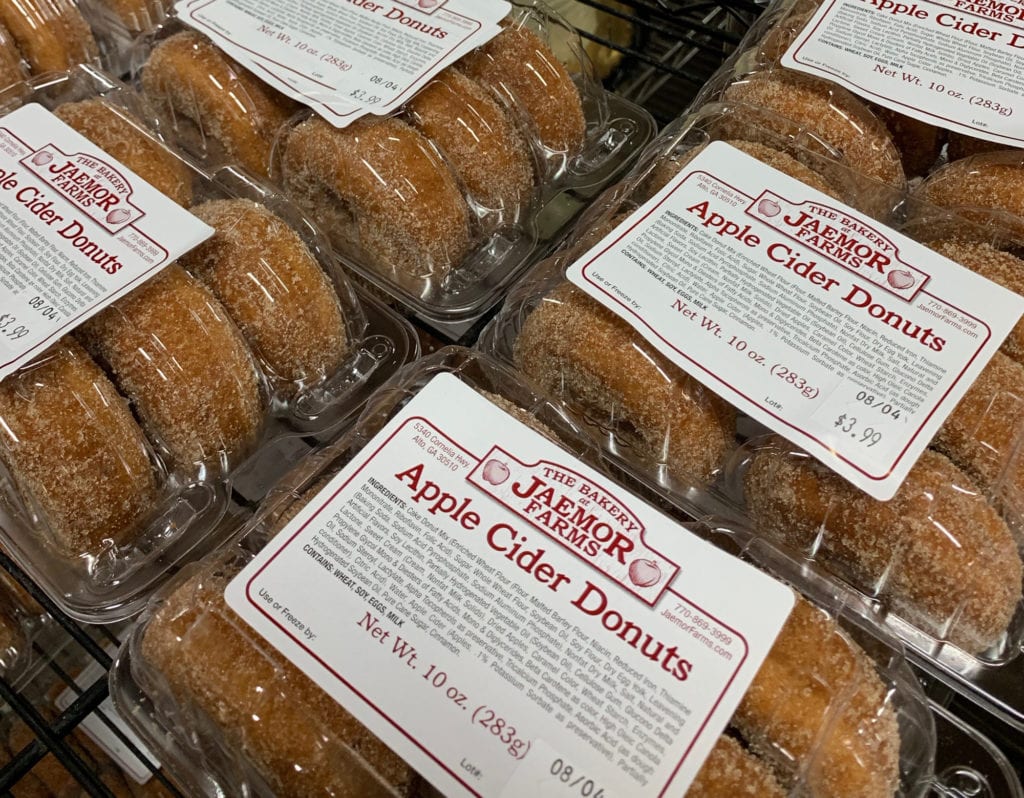 The Bakery at Jaemor Farms
What is a trip to any large farm without a box of apple cider donuts? These are so tempting and will make your mouth water just looking at them in the farm store. Furthermore, there are other items to choose from such as candied apples, fried pies, and everyone's favorite, peach ice cream. In fact, there is a giant line to get the peach ice cream costing you a good half hour. It's worth the wait when you bite into the prefect combination of peach and cream. Trust us.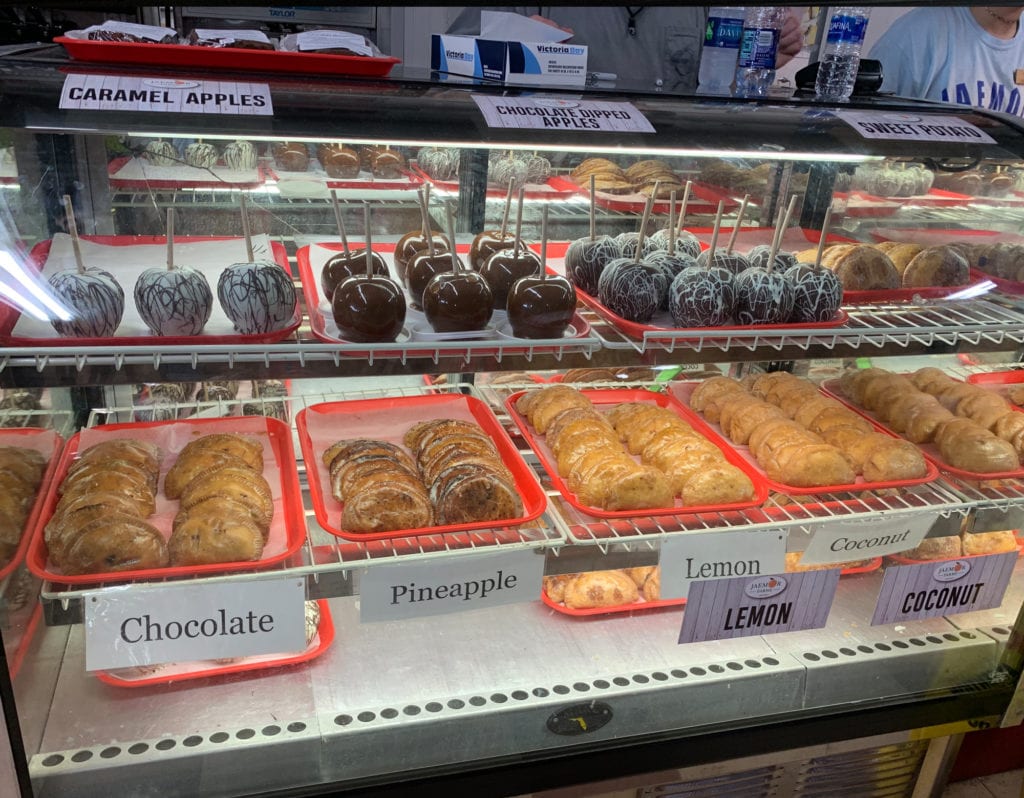 Buy Real Estate Near Jaemor Farms
Looking to purchase land or real estate near Alto, Georgia, or Lake Lanier? Contact Sellect Realty and speak to an agent about your options near Jaemor Farms. We will be more than happy to share a box of apple cider donuts with you!
Outside Seating at Jaemor

Jaemor Farms Signs

Front of Building

Agritourism Rides at Jaemor

Kettle Corn and Shaved Ice

Parking Lot with Lots of Parking

Other Fruits and Vegetables for Sale

Additional Varieties of Peaches for Sale

Gifts and Canned Goods for Sale

More Peaches for Sale

Peaches Displayed in the Front of the Store

Peach Varieties and When They are Available

The Ice Cream Line

Front Entrance Sign on Store Building