The Fall issue of the Georgia REALTOR Magazine features an article on three key factors that keep millennials from becoming homeowners. Millennial home buying trends are not as robust as they have been for Baby Boomers, and could be this way for various reasons. The following is a summary of this interesting article
Buyer's Remorse – MillenNial Home Buying Trends
The magazine states that surveys of home owners have revealed that millennial homeowners have lived in their homes for a shorter period of time when compared to Baby Boomers. The most worrying statistic is that half (51%) of the millennial buyers felt buyer's remorse, where Baby Boomers did not (20%).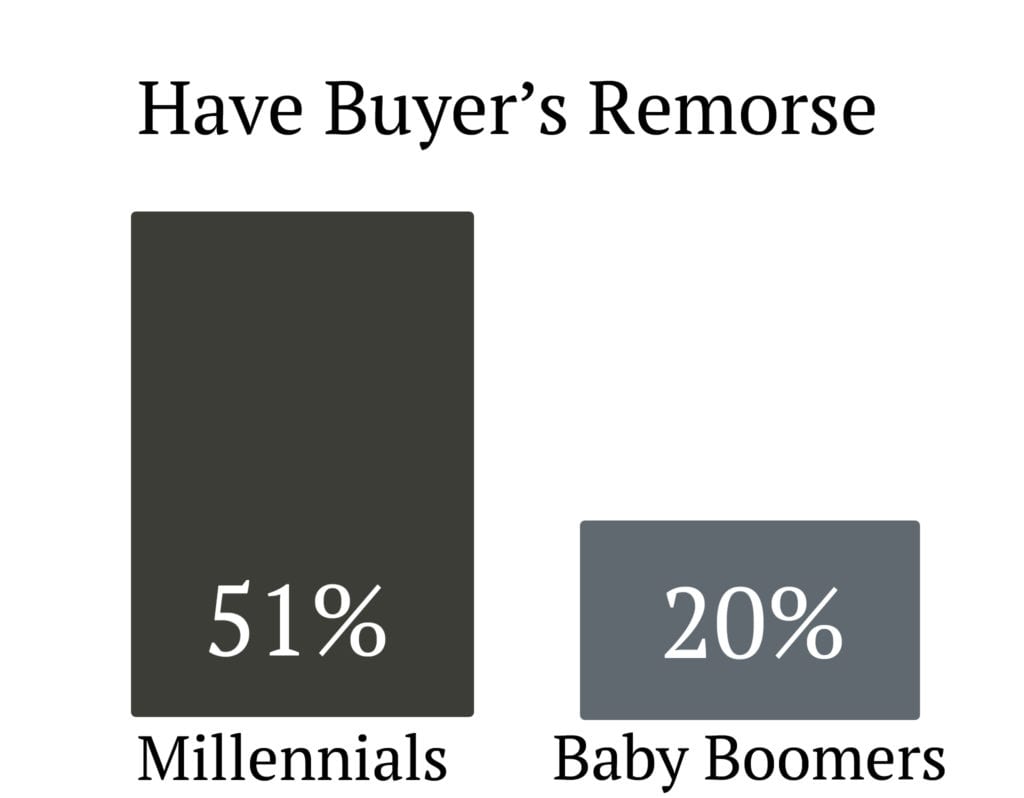 The first reason given for lower millennial home buying trends is that they have less money for a down payment to purchase a home. Sixty seven percent of millennials have less than twenty percent down payment for a mortgage. This means that on top of having higher student loan payments, they also will have a higher mortgage payment each month. Furthermore, private mortgage insurance payments are needed for their loans until they have enough equity in their homes.
Renovations – Millennial Home Buying Trends
The second reason for a lower rate of home ownership among millennials is that they are more inclined to do major renovations, and spend more money on them. Millennial home buying trends show that millennials take on 49% more in renovating their homes than Baby Boomers do. Georgia REALTOR has done further studies that show millennials (43%) are surprised at how much more a project cost than initially expected.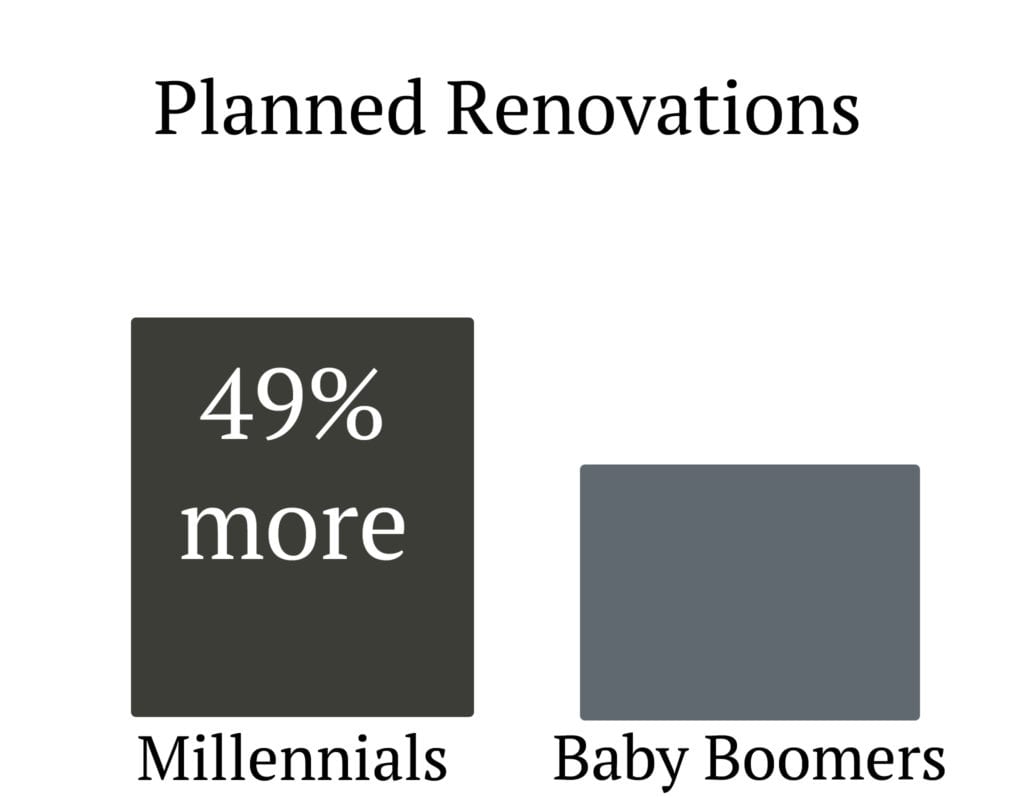 Funding – Millennial Home Buying Trends
The last reason going against millennial home buying trends is closely tied to the second reason. The projects that they take on require money, which millennials do not have at hand due to high student loan payments and mortgage payments. Credit and loans are used to finance the renovation projects for millennials. The article states that, "while 82 percent of Baby Boomers are using cash to finance their projects, millennials are TWO times as likely to use credit cards, and THREE times as likely to use personal loans." The loans average 17.5% APR for credit cards, and 10-30% APR for personal loans. OUCH!!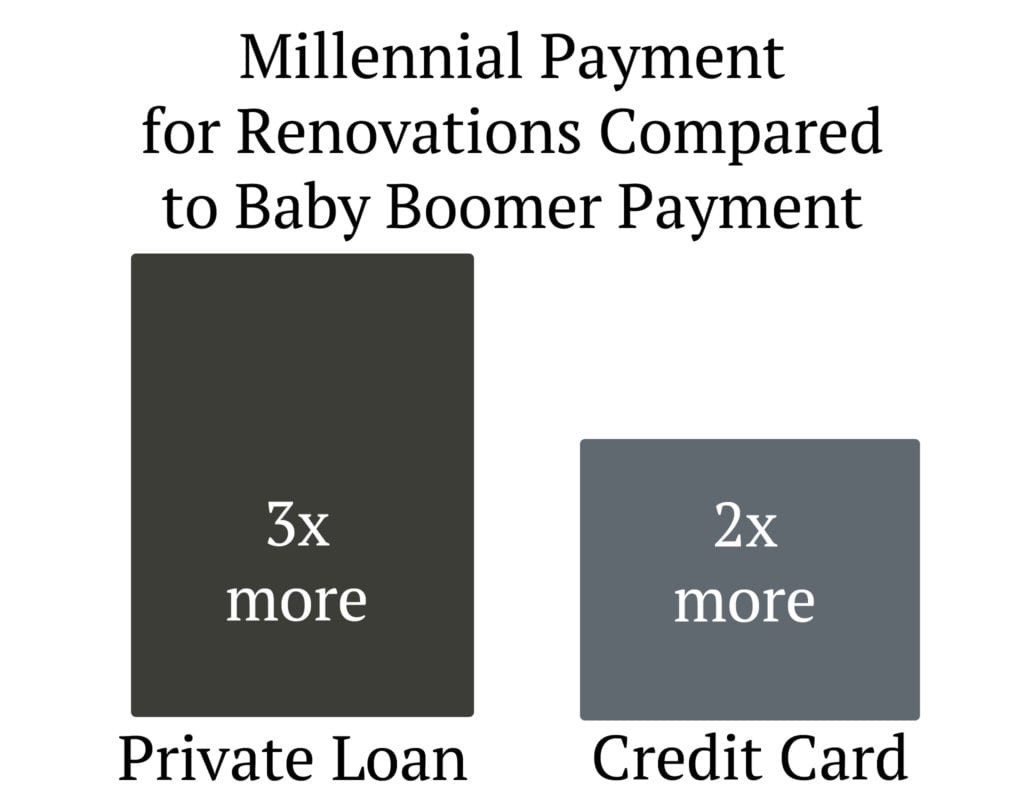 I'm sure you're thinking, "why not use a home equity loan?" As stated previously, there isn't enough equity in their homes, yet.
Contact Sellect Realty to talk more about millennial home ownership. We can help you live the American dream with financial responsibility, and without buyer's remorse.