Wine, beer, and OH MYYYYYYY! Spiked Jellies is a decadent way to eat an ultra-fancy breakfast EVERY day of the week.
Our very own Allison Barnett is a Wonder Woman. In addition to being a real estate agent and having earned a law degree, she created a small business called Spiked Jellies. Allison combined the complex flavors of time-loved adult beverages with the fun meals of breakfast and brunch. Now, you truly can have it all! Wine, beer and liquor flavors galore!
Her jellies are made locally in Marietta, Georgia. With each purchase, you will be supporting our local economy, and small business owners. What a GREAT way to give back to the community and eat well while doing so.
Many of Spiked Jellies' flavors are pure, and not mixed with this and that addition. Why? Anyone can use the jellies as a base to create their own flavorful masterpieces in the kitchen. Sometimes, people just don't want coconut, tangerine, lemongrass, cabernet, and whiskey mixed together! Hooray!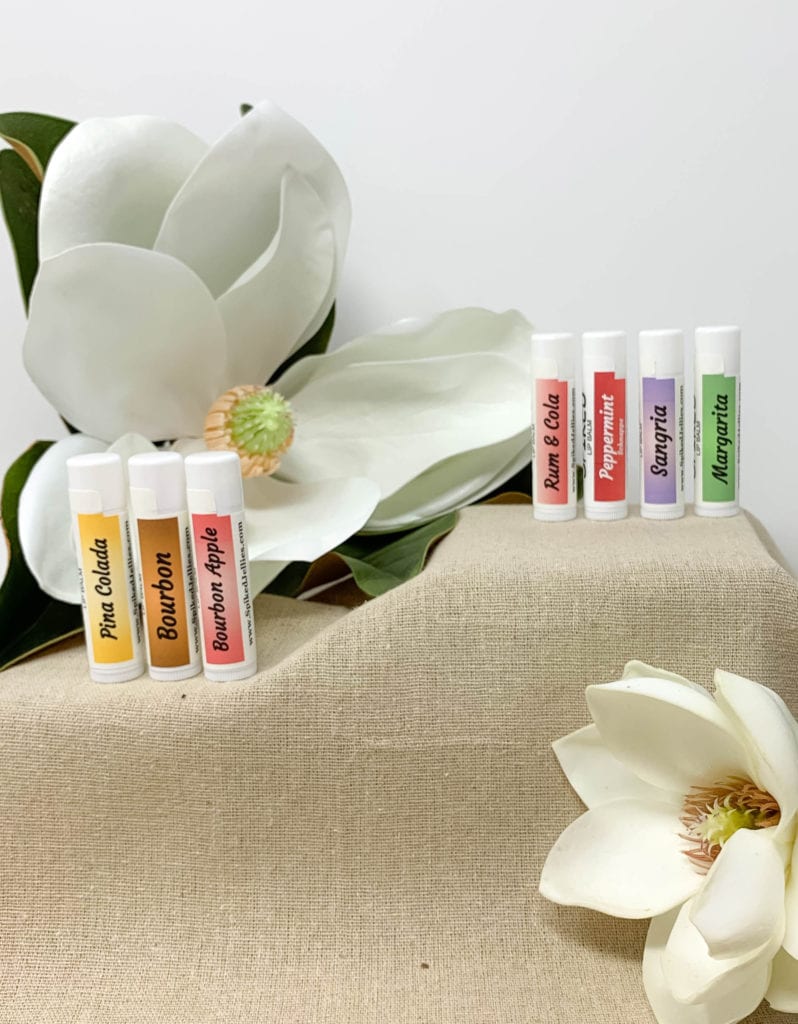 The products don't just stop at jellies. Here are a variety of lip balms you can keep with you in your pocket. Of course everyone wants to smell bourbon or margarita all day long, right under their noses. These fun lip balms are sure to add some fun to your routine.
Two essential oil offerings are available through Spiked Jellies. Hangover Helper and Our Me… include notes of lemon, lavender, orange, and peppermint to help you with the rough mornings after consuming actual adult beverages. You'll feel like a different person with your new, handy sidekick at your disposal. Your friends will be begging for some of their own.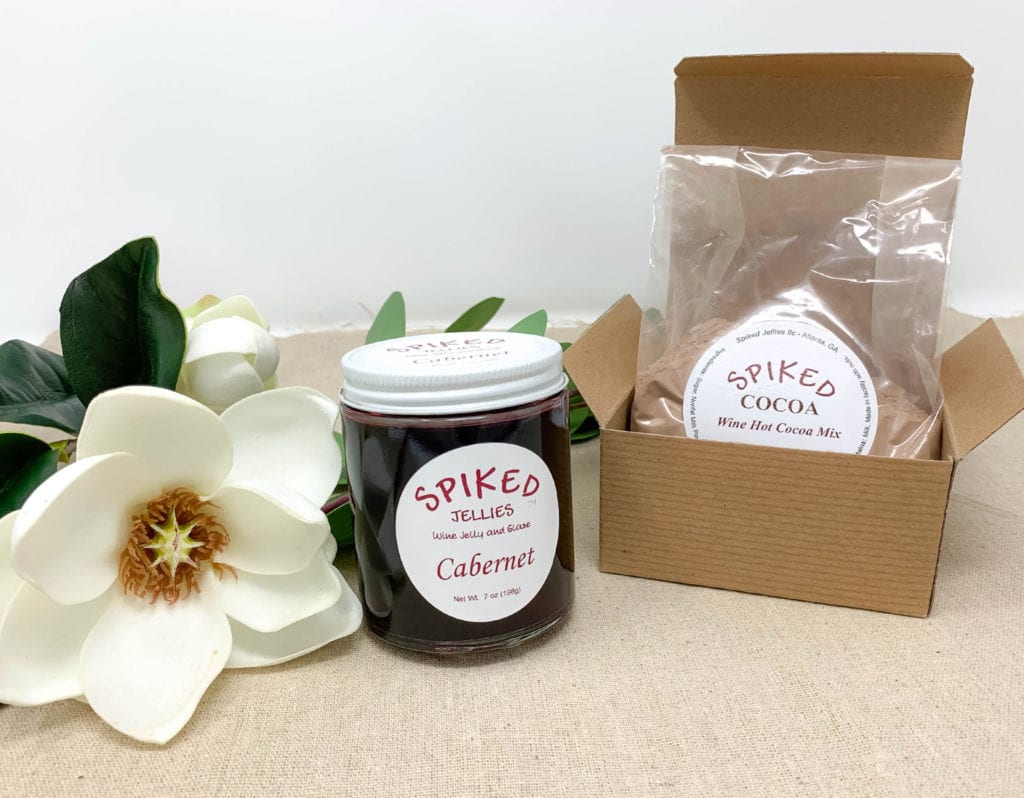 Spiked Jellies even offers cocoa flavored with wine for the holiday season. Pair it with a jar of your favorite jelly flavor for the ultimate gift for your loved ones. They will be surprised, and will appreciate the thoughtfulness. The gift will sure to create interesting conversation and will be talked about for a long time after your holiday parties.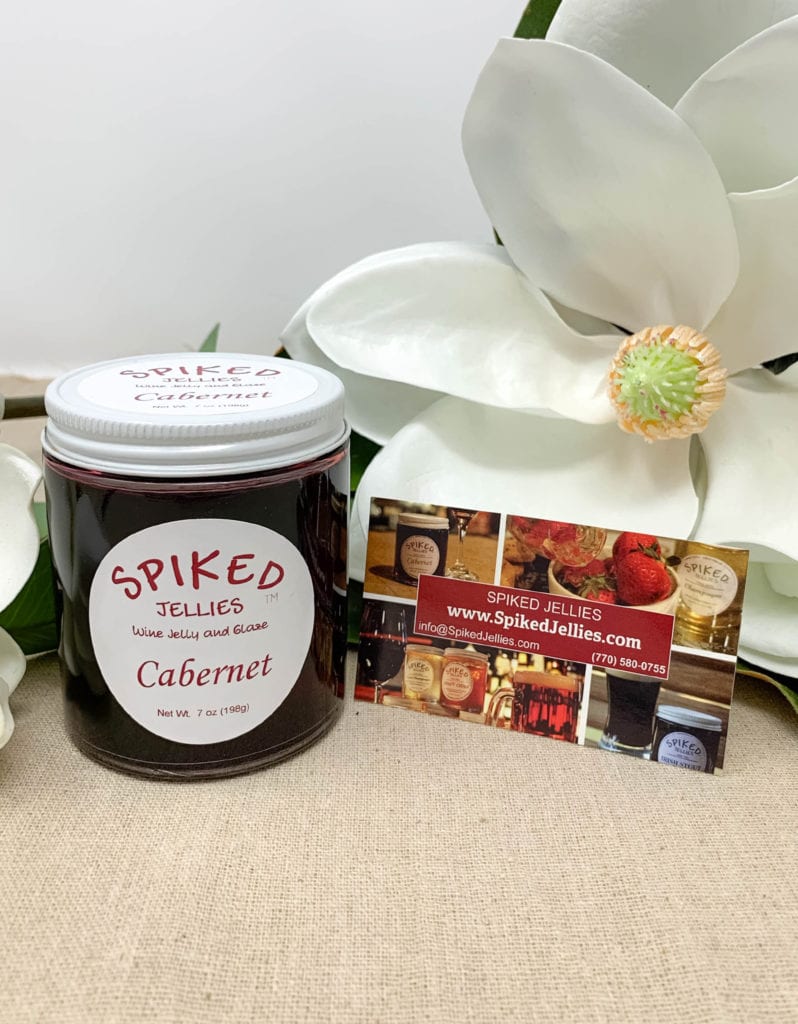 To purchase your own assortment of jellies, go to the Spiked Jellies website. We have included a photo of their business card with the email address and phone number. Bulk orders for events and parties are accepted with advance notice. Allison also frequents many Metro Atlanta Area events with her products for sale. To see which event she will be at next, visit the "upcoming events" area on the company site.