more Higher-Priced homes with fewer sales
The Metro Atlanta real estate market has seen a long-term, creeping increase in the average sales price of a home for sale. In May, 2019, the sales price was 5% more than the previous May in 2018. Furthermore, active inventory of housing has increased 14%, yet, the number of closings has dropped.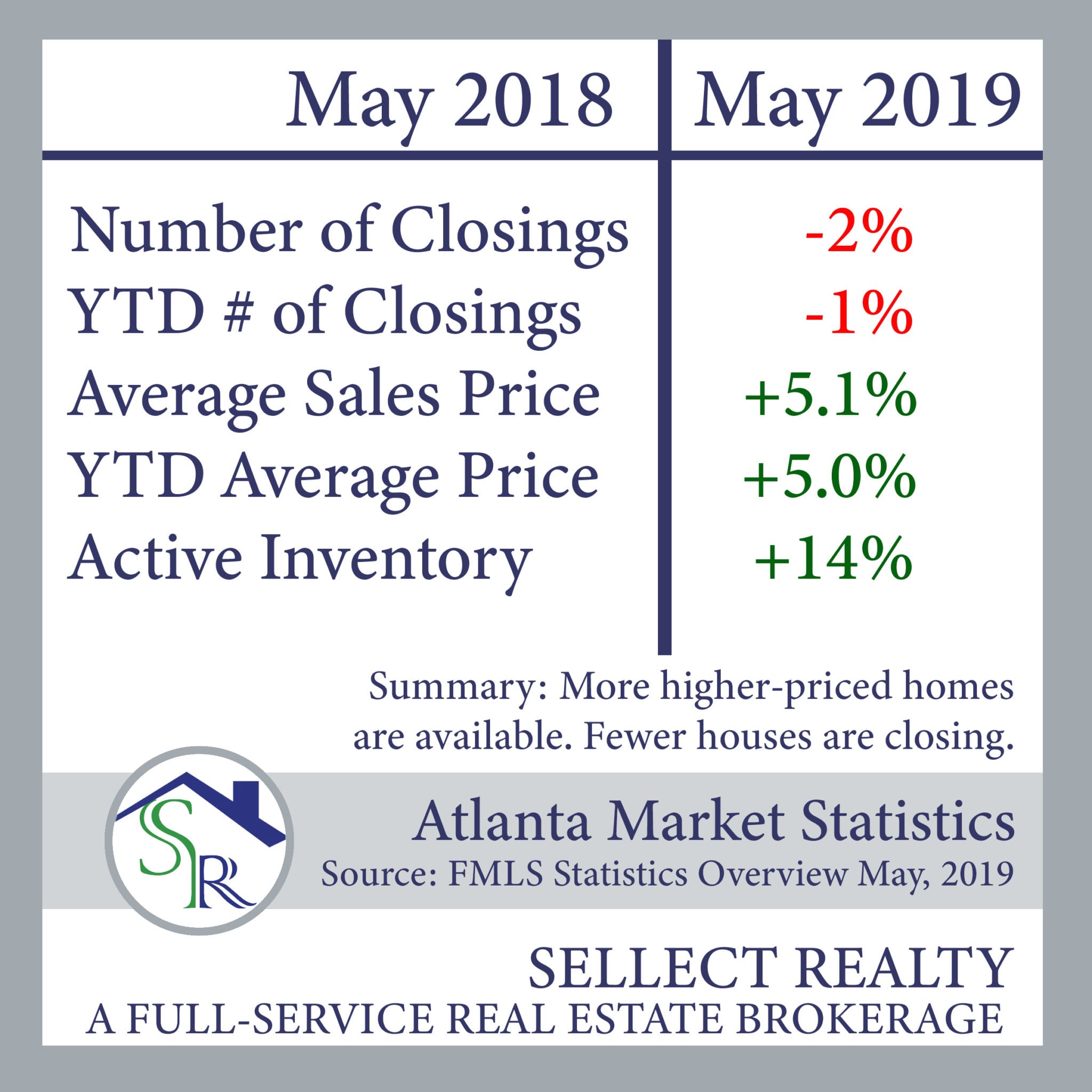 larger inventory for the Metro Atlanta real estate market
What does all of this mean? Builders are essentially building more homes, but at a higher price point. There is now an increase in the number of expensive homes, but a shortage of homes at lower price points.
Take a look around at the new construction, and you will see that the prices advertised for the homes are infrequently as low as $160k to $200k. For example, the new luxury townhome construction in East Cobb called East Haven priced at just under $700k. This is a problem, as the Greater Metro Atlanta real estate builders are not building what is in demand. The pie chart below shows that more than half of the properties sold in May of 2019 were between $160k and $200k.
Houses are taking a little longer to sell
The following graph is provided by the First Multiple Listing Service. The graph shows that houses are not on the market for as long as they were in 2009 Nevertheless, in May 2019, it is still taking a few more days longer than in 2018 to sell a house. Sellers will have to be patient in getting a purchase offer this summer.
Predictions for the Metro Atlanta real estate market
Overall, Great Metro Atlanta is still a great place to find real estate to buy and sell. We will start to see a plateau in inventory next month, and as the summer comes to an end, homes will take slightly longer to sell this year. For the homeowners with price points from 160k to 200k, houses may sell quicker because they are much harder to find.
If you would like Sellect Realty's expertise in Metro Atlanta real estate to buy or sell, contact us to get started.