A new non-profit group called the Committee for Cityhood in East Cobb registered with the Secretary of State in late 2018. This committee would like to see the City formed in Cobb County as shown on the map.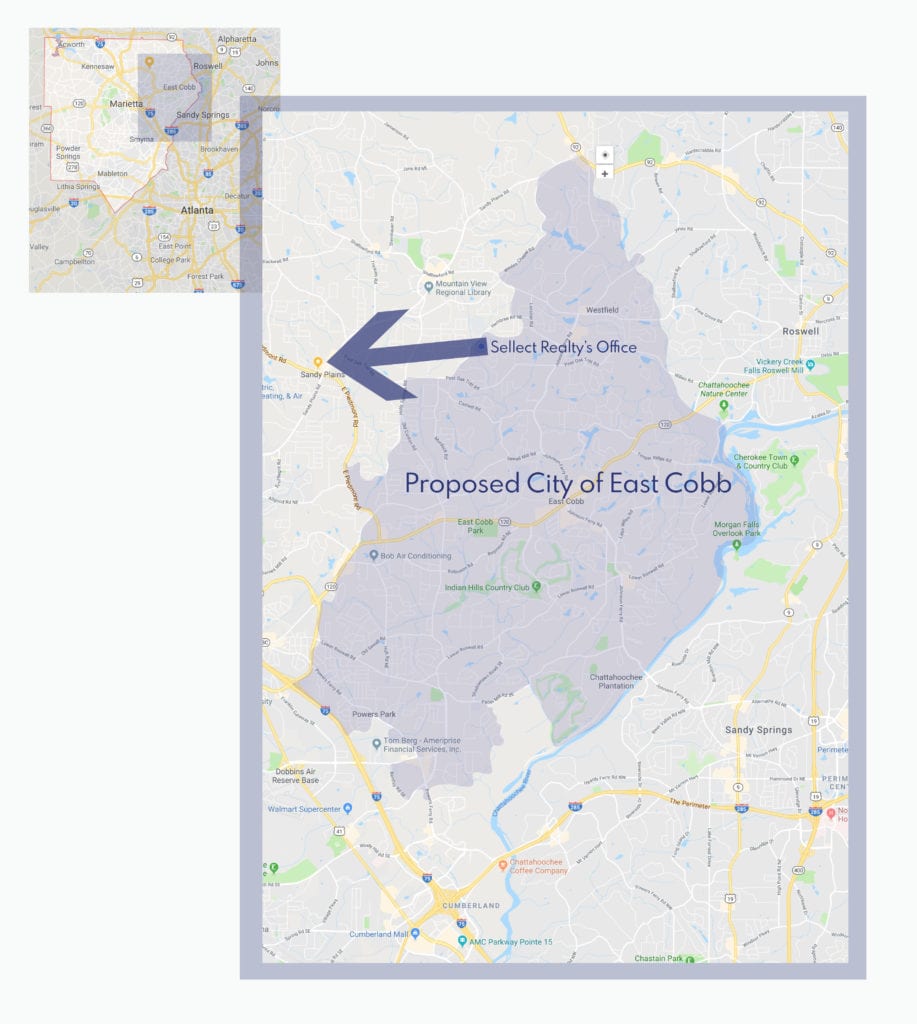 East Cobb Boundaries
The boundaries for the area include Walton and Wheeler High Schools, leaving Pope, Lassiter and Sprayberry out of the picture. Furthermore, the entire area is in District 2, currently overseen by Commissioner Bob Ott. There are currently six cities in Cobb County.
Reasons for Creation
Why would some individuals want the City of East Cobb created? One such reason could be taxes. Currently, much of the wealth in Cobb County is in East Cobb. Yet, the taxes from the area fund less affluent areas such as South Cobb. The citizens who pay these taxes would like to see their tax dollars stay in the area in which they reside.
Current Movement
Most recently, the group has hired John Garst as a lobbyist on their behalf as reported by the Marietta Daily Journal. His role is to inform lawmakers of the benefits of the city's creation, and to push for its formation. John also works for the City of Brookhaven and Stonecrest as a lobbyist at this time. Furthermore, the Marietta Daily Journal also states that a $36,000 feasibility study was launched in December, 2018. The study "concluded that the area could incorporate without raising taxes, but some have questioned that study's analysis."
So, are YOU within the boundaries? Also, what do you think about the creation of the City of East Cobb? Sellect Realty's office is right across the street from the Northwest border of the area.
References:
Marietta Daily Journal Article by Ricky Leroux 31 JAN 2019
Marietta Daily Journal Article by Jon Gargis 26 DEC 2018